TBWB + Neptek: In unity there is strength
Check out the exclusive double interview with Bart Friederichs, CEO of TBWB (Netherlands) and Richard Nepgen, Managing Partner of NEPTEK (South Africa), who talk about teaming up and winning a significant project earlier this year in South Africa.
Growth through knowledge: Exclusive ROI Product training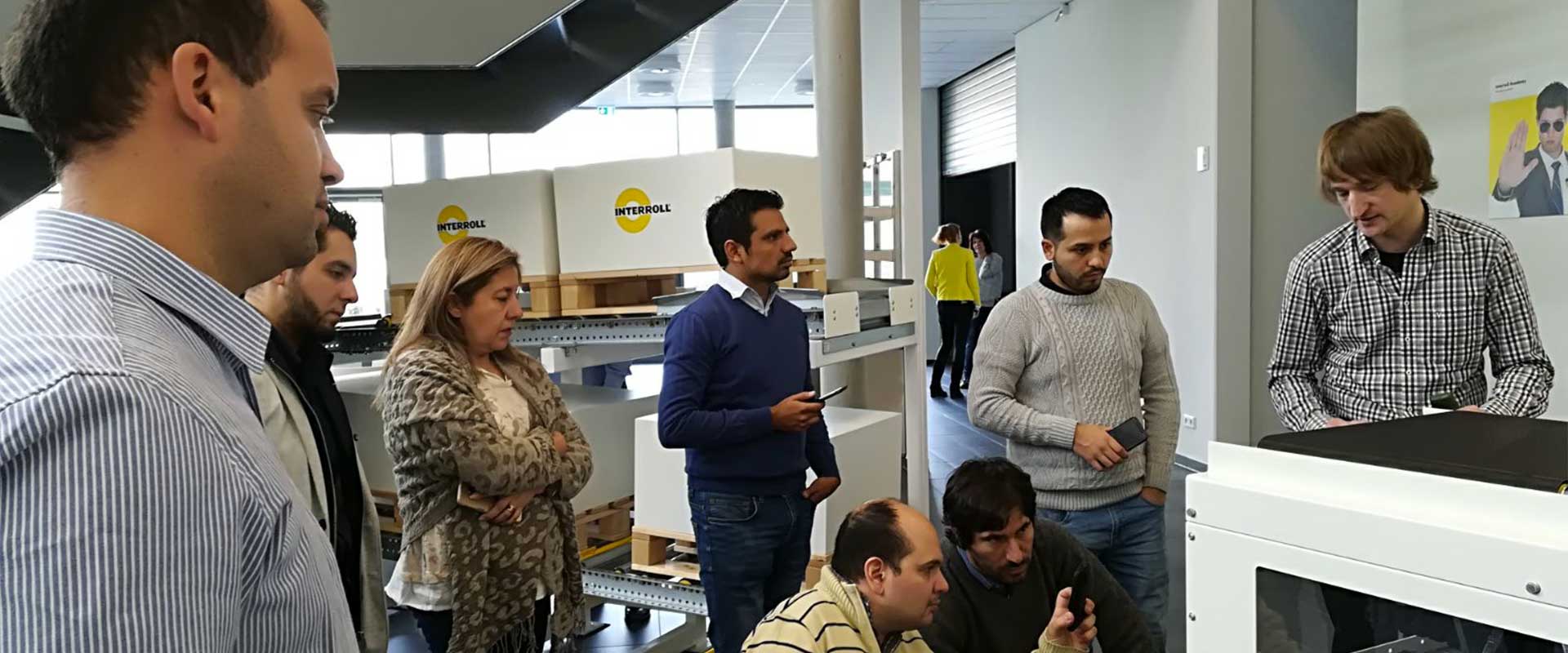 "Growing together": Under this motto, Interroll organized an exclusive 4-day product training for a group of international Rolling On Interroll partners, leading companies from Spain, Portugal, Argentina, Chile and Uruguay.
Flück Fördertechnik: Simplexity - smart automation for less complexity
In the pharmaceutical sector, pre-wholesale is an important linking step on a medication's path from the manufacturer to the customer.
Termologia: Where efficiency meets hygienic design
In 2016, the Portuguese company Termologia carried out a business-critical modernization project for Triperu, a Lusiaves Group company, specialized in turkey processing in Lourinhã, Portugal. Cutting, sorting and packaging line operations were upgraded to achieve higher productivity.
LOGSYS: Smarter, faster, simpler
Earlier this year, Logsys a.s. successfully completed the installation of a highly efficient material transport and picking system for an existing warehouse of Papera s.r.o., a leading provider of office supplies in the Czech Republic. Higher productivity was the customer's ultimate goal.
Conveyroll: Solid technology, powerful partnerships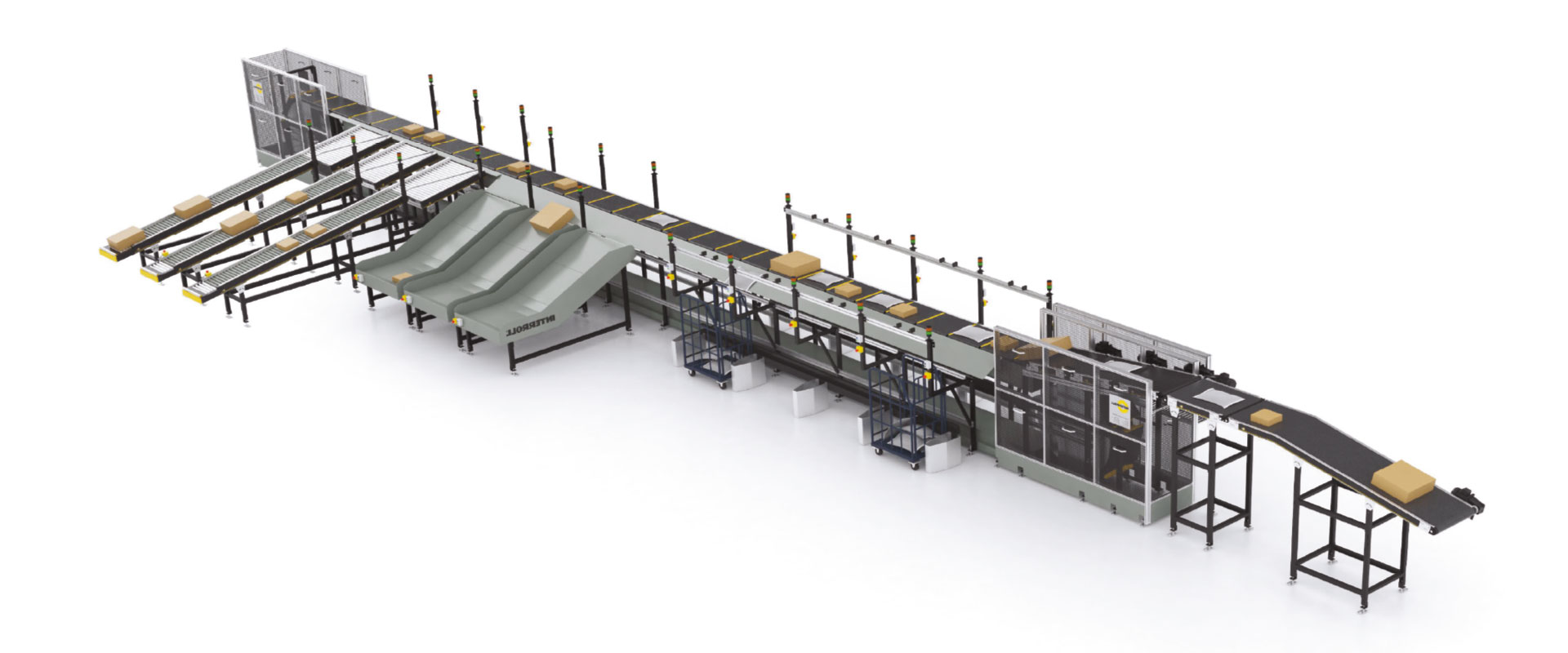 Mexico's Conveyroll, with more than 20 years of experience in the material handling industry, is a market leader with smart automation solutions deployed across Latin America. It recently installed a high-speed sorting system for the fast-growing Mexican mail order company Andrea.
Turatti: Thinking Global, Acting Local
What do the Italian Veneto region and central California have in common? Both regions are fertile grounds for agriculture and, more specifically, for fruit and vegetable production. Some of the key players in those market segments operate there, creating clusters that turn into real incubators for innovation. Turatti Group is among them.
The first Rolling On Interroll Global Summit. A resounding success
Interaction, innovation, inspiration – these were the key themes that 130 delegates from all around the world discussed during the first Rolling On Interroll Global Summit (September 6 and 7th) in the city of Barcelona, Spain. With around 50 ROI partners from 28 countries, the global ROI Community truly came to life and best-practice sharing and networking happened naturally, despite all cultural differences.
The Rolling On Interroll Community meets in Barcelona
"Growing together" will be the theme for the first Rolling On Interroll Global Summit that will be held from September 6 and 7th in the city of Barcelona, Spain. Around 50 ROI partners from 28 countries will be participating in this truly global event, a unique platform for sharing ideas and best practices, listening to fellow ROI partners from other countries and getting inspiration from other industries.
ADM: A tailored automation solution for Brasmar
ADM Galicia, a process engineering specialist in the food industry, has successfully implemented an automation solution for fish and seafood processing lines at Brasmar Portugal, a leading European company in the frozen fish and seafood processing sector. This smart and comprehensive solution has delivery the capacity increase required by the customer.
Zenon: Smart automation for Nestlé Hellas SA
Zenon Automation SAICT successfully completed the installation of a fully automated handling and palletizing system for three carton packaging lines for Nestlé Hellas SA. A smart automation solution was needed as the project posed a series of challenges.
Case study from UK: An investment for future growth
The company, a leading overnight parcel carrier, has an automated parcel sortation hub accommodating up to 400 trunk movements per night. The existing automated sort system had a capacity to sort 20,000 parcels per hour.