PKE, a leading Thai system integrator, is now 'Rolling On Interroll'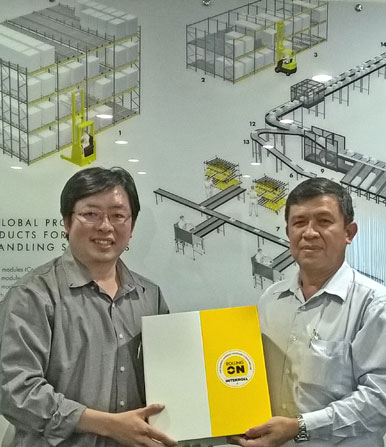 At the recent CeMat Asia trade show (Shanghai, Oct. 27-30), Interroll and Patthana Kollakarn Engineering Co., Ltd., a Bangkok-based, leading system integrator in the material handling industry and long-standing Interroll customer in Thailand, have sealed a Rolling On Interroll partnership agreement.
AP Dataweigh & Interroll: a winning team at Packexpo (Las Vegas, USA)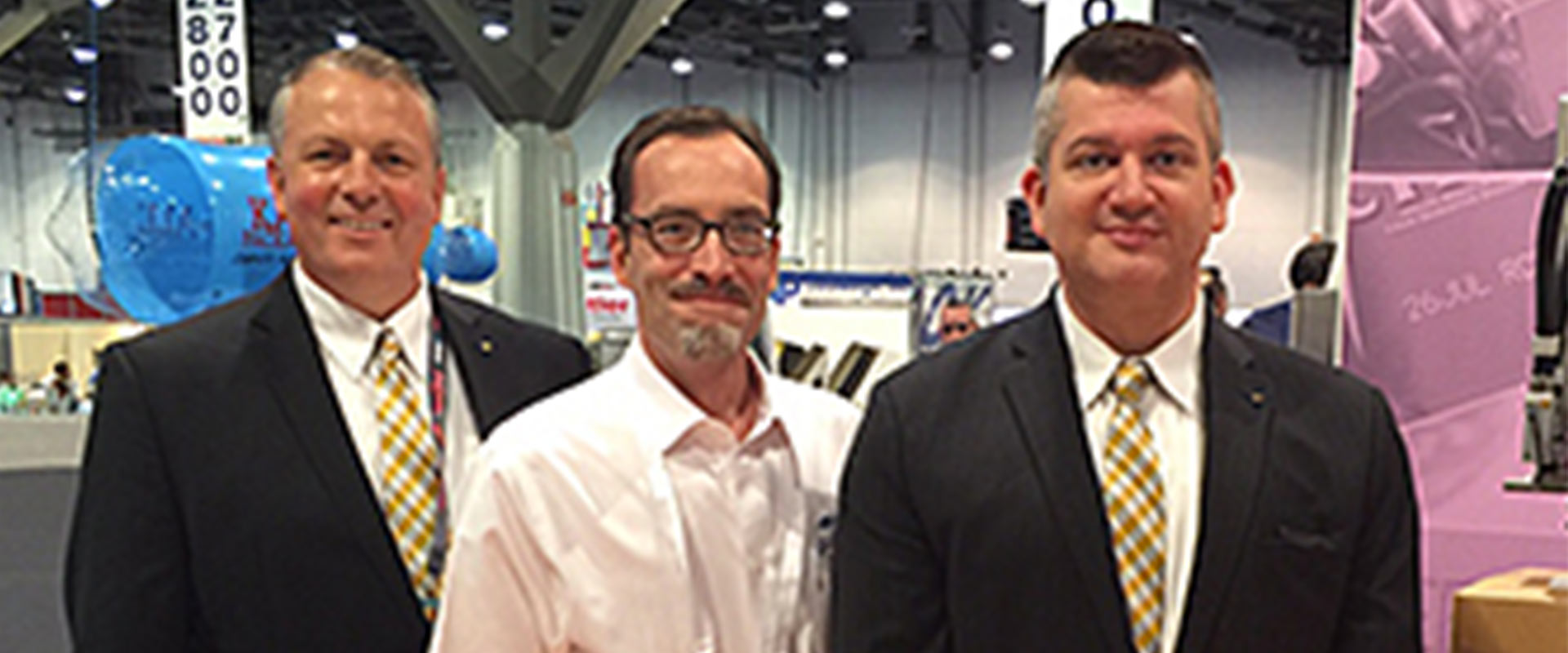 We are happy to announce that AP Dataweigh, Inc., a Georgia based original manufacturer of checkweighing machines and systems and long-standing Interroll customer has entered our global Rolling On Interroll program.
Discover our most recent Rolling On Interroll partners in our magazine "Moving"
"Rolling On Interroll": This worldwide program got the starting signal from the Interroll Group in March of this year.
A warm welcome to Somefi, our new Rolling On Interroll partner in France
To officially start the Rolling On Interroll partnership with our long-standing French customer SOMEFI, the Management team visited our Corporate Headquarters in Sant'Antonino, Switzerland in July.
Visiting the "Sauber F1 Team" together with Kaufmann Systems AG
Under the motto "When business partners meet to learn from the best", Interroll and our Swiss Rolling On Interroll partner Kaufmann Systems AG visited the headquarters of the Sauber F1 Team in Hinwil, near Zurich.
Global press coverage after the launch of Rolling On Interroll
The Rolling On Interroll program was launched this year at the beginning of March on a global scale as a strategic initiative of the Interroll Group.